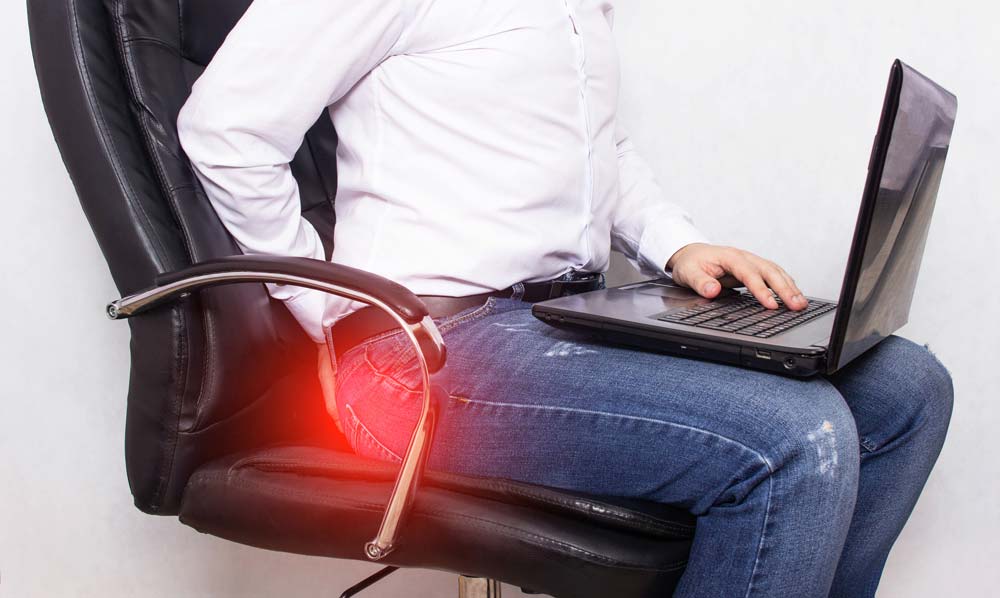 What is sciatica?
Sciatica is a symptom of the sciatic nerve being compressed, which extends from the lower back down to the back of the legs. Sciatica is usually characterized by leg pain but, depending on which part of the sciatic nerve is affected, the pain can also be felt in the lower back and possibly even the toes or the feet. Sciatica can sometimes feel like a bad leg cramp. Some people who experience sciatica feel extreme shooting pain that makes it difficult for them to sit or stand, while others may experience a constant pain. In most cases, sciatica will only affect one side of the body.
What causes sciatica?
Sciatica can be caused by many different medical conditions, but the most common is nerve compression, often because of a slipped or herniated disc. A few other common causes of sciatica are pregnancy, degenerative disc disease, lumbar spinal stenosis, injury or a tumor.
Get the sciatica pain relief you need by turning to Fulton Family Chiropractic!
At Fulton Family Chiropractic, we specialize in treating the source of your pain, not just the symptoms. We will never just settle for a temporary, band-aid solution. That being said, sciatica is, in fact, a symptom, not a condition. That's why, before we go forward with chiropractic treatment, we will take steps to identify the underlying cause of your sciatic pain. Chiropractic care is noninvasive, natural and drug-free. Chiropractic adjustments will restore the natural movement of your spine, allowing your body to heal itself and decreasing inflammation and pain.
We offer Laser Treatment for sciatica pain
Our laser is one of the most technologically advanced, and deepest penetrating therapeutic lasers approved by the FDA. This amazing laser goes directly into YOUR deep tissue, penetrating the damaged tissues, stimulating more nerves, and generating a greater increase in nutrient rich blood flow.
Lets Work Together
Why be in pain, we will work with you to find the right solution! With 2 locations to serve the Greater San Diego Area.
Please note this office is closed on Tuesdays, Thursdays, Saturdays and Sundays.
Please note this office is closed on Mondays, Wednesdays, Fridays and Sundays.
Is chiropractic care the right treatment option for your sciatic pain? Schedule your consultation with us today to find out!
Still Have Some Questions Left?
Call us Tel: (858) 752-9173
Feel free to contact our office to learn more about the services provided by us for your family!